Müge Sökmen, founding partner of Metis Publishing House, editor and translator, wrote for Osman Kavala, who is currently under arrest at Silivri Prison.
Dear Osman,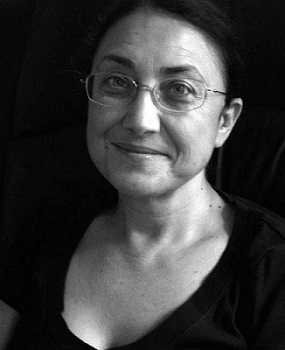 You know what, it turns out "may you live in interesting times" is not an ancient Chinese curse as we thought. Allegedly a British statesman claimed so in a speech back in the 1930s, and in time it became popular among people who took it as a "fact". But we are indeed living in interesting times; like a curse, a damnation. Times in which the truth is shadowed, distorted, where lies are used as weapons… Even getting rid of our astonishment in the face of injustice and lawlessness requires a considerable amount of effort. I resort to authors I know and love. As the AIDS infected bride in John Berger's To the Wedding says: – What shall we do before eternity? – Take our time!
Yes, we will take our time, and live as long as our life lasts. Without forgetting that there is life before death. Continuing to do things we know best.
Recently I keep remembering the days on the eve of the 2nd Gulf War, when we tried to stop almost with our bare hands the attack against Iraq, planned by the USA and its allies. Millions of people all around the world had tried to stand as one single body against this horrible violence… When the war started despite our resistance, hundreds of people from different countries came up with the idea of founding a world tribunal, saying: "We should at least document the history of the war, and not let the victors distort and rewrite it". Thus the beautiful World Tribunal on Iraq (WTI) was founded, without a sponsor, without any institutional backing, to which people contributed with whatever they had in their hands, in their hearts, most of them never meeting each other in person. After the sessions held in twenty countries over a period of two years, focusing on different aspects of the war, the findings were incorporated into a culminating session in Istanbul, prepared by a huge group of people, which you were also a part of. The most competent lawyers, most qualified historians and social scientists of this country volunteered as advisors; authors like Eduardo Galeano and John Berger sent us messages of support; and dear Arundhati Roy came over to Istanbul to act as the spokesperson of the WTI…
History was indeed written in the three-day-long culminating session, held at the Royal Mint, provided by the History Foundation. World citizens, people who considered themselves responsible for one another, put on record all the details of the attack and the war, in defiance against the deadliest powers of the world, against the all-mighty USA and its allies: The role of international law and institutions; responsibility of various governments; accountability of the media; the record of the damage done to Iraq by occupation and war; damage done by war to the global security environment and to our alternatives for future…
There were remorseful witnesses from the attacking side, like a UN assistant secretary-general who resigned in protest of the sanctions against Iraq, and a member of Iraq Veterans Against the War from the USA; there were witnesses from Iraq, people whose villages were demolished, museums were looted, whose scientific research was subjected to slanders. In the Jury of Conscience, a mother of Plaza de Mayo from Argentine sat next to a Buddhist monk who set himself on fire to protest the war; a mine worker from Turkey was side by side with a young peasant from Iraq… All these people gathered together for three days in Istanbul, joining hands in condemning the dirty war, and refreshing our hopes in humanity – the hopes of people like you, me, and all those who worked to realize the tribunal.
But why on earth did all these people participate in the tribunal, without any material incentive, putting in all they could? Arundhati Roy gave the best answer to this question at the closing press conference: "To ask us why we are doing this, is like asking someone who stops at the site of an accident where people are dying on the road: 'Why did you stop? Why didn't you keep walking like everybody else?'"
It was that simple for us! As simple as not walking past the site of an accident. As simple as realizing that whatever we did for those suffering, we were also doing it for ourselves, for our own future.
When I look at the world now, as the anniversary of the 2nd Gulf War approaches, I struggle not to give away to despair and lose whatever remains of my belief in the positive potentials of humanity. I cannot for the life of me get over the astonishment of knowing that you are sitting in a prison cell today. But these are, indeed, interesting times!
Müge Sökmen, 14 February 2018